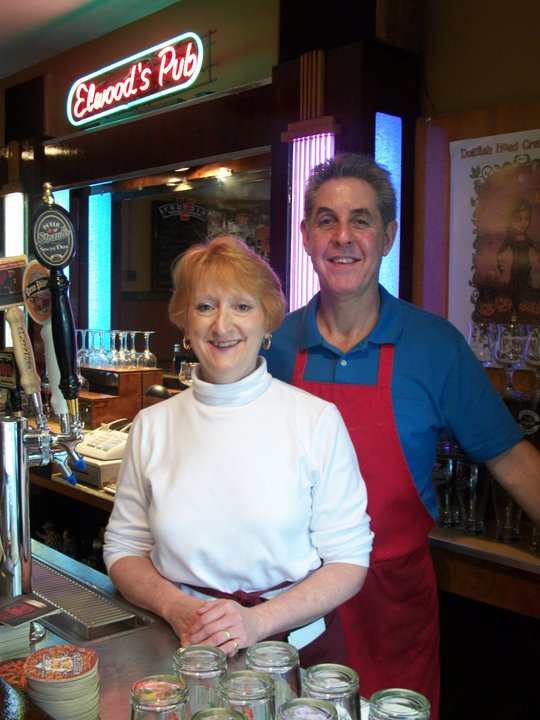 Elwood's Pub is a small town, family owned and operated pub, located in the Rural Ridge (Indiana Township/Fox Chapel Area) suburb of Pittsburgh. Dave and Kathy Crowell are the owners of this quaint place with a great atmosphere.
We specialize in craft beers, great food, and live acoustic musical acts. Elwood's philosophy: "Everyone is welcome" is obvious to all who stop in. We offer our guests 14 craft beers on tap, with a focus on local and regional breweries, along with Schell's 1919 Draft Root Beer, imports and bottled domestics as well as a selection of spirits and the usual soft drinks.
During the evenings/nights we welcome you to stop by to enjoy a quiet dinner or join us on Thursdays at 7:00pm for a bluegrass or acoustic open mic jam session from local entertainers. On the weekends our selection of entertainers vary from live Country, Folk, Bluegrass, Classic Rock, and Jazz.
Our food menu includes all of your pub style favorites like Elwood's Famous Beer Battered Cod sandwich , as well as dinner salads, homemade soups, and specialty dishes. Thank you for supporting your local business.